Boyntons Newest Laundromat!
We are a fully operational coin laundry facility.  We also have a full selection of laundry detergents and supplies for purchase as well as basic comforts like cold beverages and snacks, free Wi-Fi, HDTV's and much more! Let us pamper you with all the comforts of home while you take care of your dirty work!
No Place Like Boynton Laundromart
We know doing laundry can sometimes be a headache, and we have attempted to take every step to eliminate that.  Our convenient hours are setup for everyone's needs, no matter what time you arrive at Boynton Laundromart. We provide free Wi-Fi and HD television for our customers to help you pass the time. We have also made sure that you have access to the laundry supplies you may need. Our goal is to stand out from the crowd and make your self-service laundry experience enjoyable.
Why are Boynton Laundromart's high-efficiency, front load washers better for me?

They're not good, they're great!
Great for your clothes. They get your clothes cleaner, yet cause less wear and tear on your fabric – saving you replacement costs.
Great for your wallet. They extract more water from your clothes so that less drying time is needed – saving you money!
Great for your schedule. A typical wash cycle takes only 25 minutes – saving you time.
Great for the environment. Our machines use up to 50% less water than top-load washers – saving a valuable natural resource.

Our amenities:
Clean, Bright, Safe and Comfortable atmosphere
Friendly, helpful attendants
Environmentally-conscious equipment
Extra-large capacity front load washers (from 20-80 pounds!)
Hot, efficient dryers
State-of-the-art sanitizing water treatment system
Free Wi-Fi access for our customers
TVs and Vending machines
24 hour video surveillance
Laundry product sales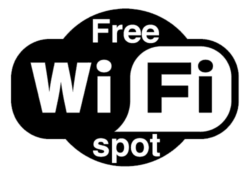 Are you busy with work, school or family and don't seem to have the time to get the laundry done?
Why not try our Wash and Fold Service and let us do the work for you so you can spend more time enjoying the things you love!
Get in touch with us today for more information or visit our Contact Page to get directions to our location.